Composer
"Music of supernatural poignancy, melodic but otherworldly, narratively urgent but poetically impressionistic."
- The Guardian

Introducing…
LEONARDO: A new opera at the V&A exploring the emotional life of the world's greatest polymath
November 9th 2019, V&A. More info here.
About me
I studied music briefly at Cambridge University and privately with composer Raymond Yiu. While at university, I won the 'young composer of the year' award at The Edinburgh International Harp festival. My work has since been performed at the Barbican, LSO St Luke's, Cheltenham Music Festival, Café OTO, Kilkenny Arts Festival, the Royal Welsh College of Music and Drama, the Wellcome Collection museum, the Sónar music festival (Barcelona), the Mona Bismarck American Center (Paris), University of Richmond (USA), and broadcast on BBC Radio 3 and 4.
I've written for Liam Byrne, Hermes Experiment, Ligeti Quartet, Juice Vocal Ensemble, and grammy award-winning ensemble Eighth Blackbird. I've also collaborated with artist Harrison Pearce on a kinetic sculpture, Defence Cascade, which was shown at Compton Verney. My first opera, Dear Marie Stopes, premiered in London in August 2018 and will be performed again in September 2019 at King's Place.
Other highlights include assisting Nico Muhly on his 2017 opera 'Marnie' at the ENO, working as Music Editor on his score for the BBC1 series 'Howards End' (which was shortlisted for a BAFTA for best original score), and supervising his music for a new adaptation of Death in Venice, directed by Ivo van Hove, at The Royal Theatre Carré, Amsterdam.
In my previous life I studied journalism at the London College of Fashion and worked for magazines, newspapers and design agencies. I continue to consult in these areas alongside writing music.
I'm originally from Pembrokeshire, West Wales, and now live in London.
Say hi: amillsprojects@gmail.com
A preview of my new chamber opera - Dear Marie Stopes - inspired by the emotionally charged letters sent to Marie Stopes in response to her sex manual, Married Love, first published in 1918:
More information on "Dear Marie Stopes" here.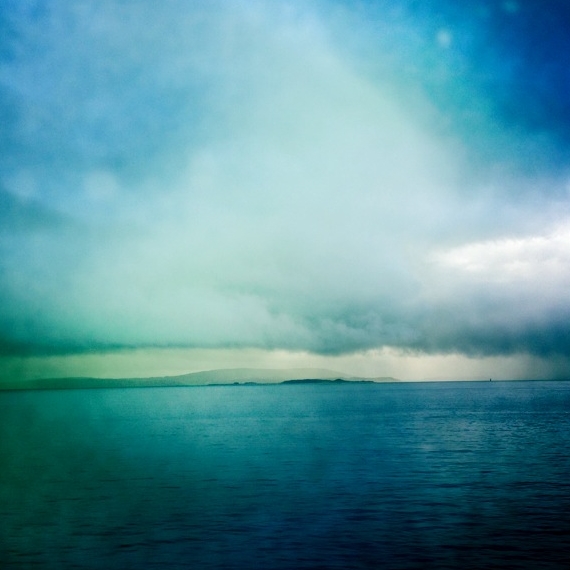 Alexa Mason, Jess Dandy, Feargal Mostyn-Williams

Olivia Jageurs (harp), Tom Wraith (cello)

Yvonne Lam (violin), Nick Photinos (cello)

Yvonne Lam (violin), Nick Photinos (cello)

Yvonne Lam (violin), Nick Photinos (cello)
Selected works
Leonardo (2019) Chamber opera for countertenor, tenor, baritone and viol quartet. Premiered at the V&A in November 2019.

Crossing Over (2019) Piano duo. Commissioned by Cheltenham Music Festival and premiered at the festival in June 2019.

A Father is Looking for his Daughter (2019) Chamber opera for soprano, mezzo soprano, cello and percussion. Premiered at Rough for Opera, May 2019.

Chords and Canons for Kew (2019): Large ensemble of assorted winds, strings, brass & percussion. Written for Kew Gardens' Chihuly exhibition in 2019.

A Song Sleeps in All Things (2019): 5-min song for contralto, piano, flute and mixed choir.

Dear Marie Stopes (2018) Chamber opera for soprano, contralto, countertenor, viola da gamba, cello and electronics. Premiered at the Wellcome Collection (August 2018) and revived at Kings Place (September 2019)

Repermission (2018) vocal trio for Juice Vocal Ensemble inspired by GDPR emails. Premiered at Cheltenham Music Festival 2018.

Cascade (2018) String Trio to accompany a new kinetic sculpture by Harrison Pearce, exhibited at Compton Verney.

A Midsummer Night's Dream (2018) Mixed choir and electronics (Incidental music for a production of A Midsummer Night's Dream)

Saṃsāra (2018) Soprano, harp, clarinet and double bass: written for and premiered by Hermes Experiment at Cafe OTO.

For the Time Being (2017) Harp and cello

Suspensions & Solutions (2017) Bass viol and electronics

Four Rain-begging Songs (2017) Duo: Flute/piccolo, clarinet/bass clarinet

Sextet (2016) Sextet: Flute, clarinet/bass clarinet, percussion (marimba/kick drum), piano, viola, cello

One is Fun (2016) Violin duo, or solo violin + tape

Ergo (2016) Film score: piano, strings and percussion

In Memoriam (2015) Strings, brass and electronics

Three Bocets for the Living (2015) String duo: violin/viola + violin/cello arrangement

Capriccio (2012) Piano trio

The Dream of Rhonabwy (2012) Harp and cello